Handling of a ball measuring probe
Two things are important: a 90° angle to the sample and that the hydromette/electrode is properly held.
In order to avoid any influence by the hand of the person taking the measurement, only the rear half of the electrode may be covered by the hand during the measuring and checking process. The front half (display/ball) of the device must remain free.

Correct handling of the device:

Always hold the device at the lower part of the housing during measurements: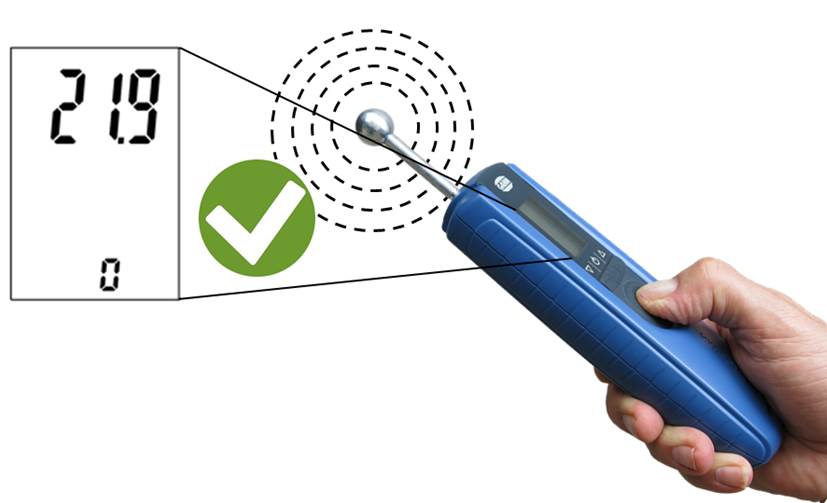 Incorrect handling of the device:

During the measurement, the hand influences the measuring field of the ball electrode and thus changes the measured value, as shown in the illustration.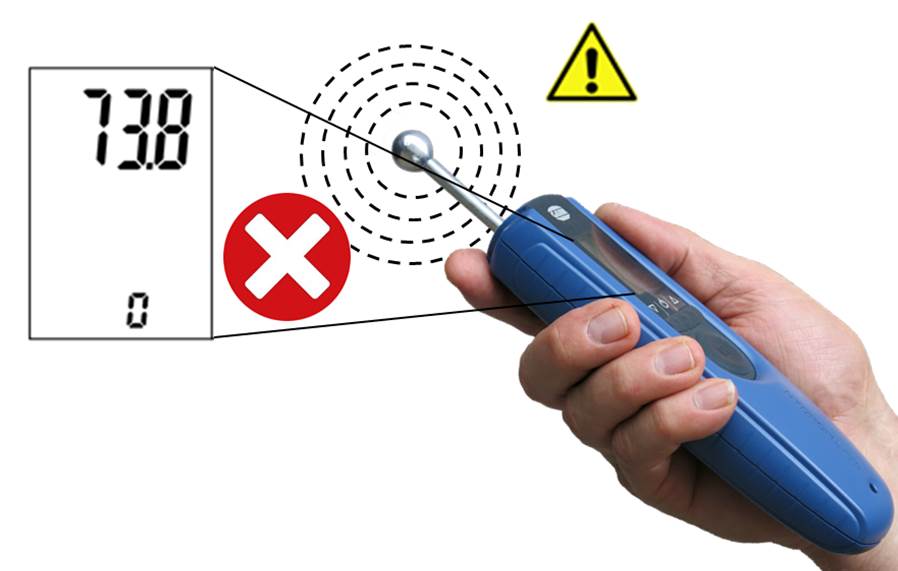 The probe must lie firmly on the building material and be held as perpendicular as possible (approx. 90°) to the surface.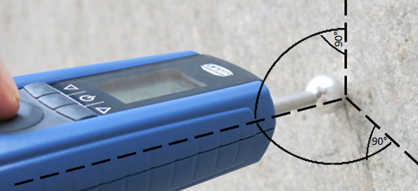 CAUTION: In corner areas a distance of approx. 8 - 10 cm to the edge/corner must be maintained. Measuring in drill hole leads to incorrect measurements!